Welcome, we choose for you the most popular excursions in Side. You can check the tours and you can make an appointment which one would you like 😊
I recommend the Holiday in Turkey travel agency. We enjoyed the trip to Side, visiting mosque, ancient city, boat trip on the Manavgat River. We are especially pleased with the service of Mrs. Lenka, who has a lot of great knowledge about Turkey and is able to convey it in a nice and relaxed way. We highly recommend tours by this travel agency.

We booked few trips (Cappadocia, Tazi canyon, rafting, sapadere canyon). All were perfectly organized and we saw many interesting places. Tour guides were adjusting trips a bit to our needs (Cappadocia viewpoint). I highly recommend this tour operator! Thank You So Much !! ( Huseyin & Lenka )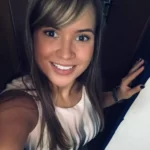 Great organization, timing and the whole trip was fascinating! We spent the night in Cappadocia in an awesome hotel with a beautiful neighborhood. The guide (Lenka) is passionate about Turkey and that's why all of us listening to her with pleasure. I highly recommend Holiday in Turkey.
We are an English / Slovak / Czech / Polish / Hungary - Turkish travel agency. We were established in 2018. We are located in the beautiful city of the Turkish Riviera - Alanya.
Since 2019, our paths have met not only in terms of work but also in life.😊
The owner Huseyin Kaan Karadağ comes from Cappadocia from Ulukışla (Klan).
During his life, he spent 10 years in Europe and most often in the Czech Republic, where he also learned the Czech language.
He did business in real estate, import-export and worked for many years at IBM and İnfosys in the positions of IT development / Project management.
In time, however, he decided to return to his native Turkey. Nevertheless, the sea and warm weather were more attractive than the climate in Europe 🙂.
In Turkey, he worked as a hotel delegate and guide for travel agencies.
However, in 2017 he started preparing our company Holiday in Turkey / Trips in Turkey and real estate agency Buy Home Alanya/ Real Estate in Turkey.
"I no longer enjoyed working for someone else.
If there was a problem and no one solved it, it bothered me. Such an approach to tourists was unacceptable to me. "
Co-owner Lenka Béresová comes from Slovakia from the small town of Trebišov in eastern Slovakia.
She traveled to several countries, where she also worked in Austria, Italy and finally Turkey.
She has been living in Turkey for 9 years.
She worked for 5 years as a guide for the Czech / Slovak travel agency and for 2 years as a co-owner of Trips in Turkey.
In addition to working on healthy nutrition and counseling, She has been working for 7 years.
She works as an operation manager and sets up websites and videos on Instagram, Facebook, Youtube.
"After many years of accompaniment, I decided to organize the trips myself, reduce mistakes, improve access and improve the overall feeling of the trips for our tourists. That's why we also organize VIP trips where our tourists can visit exactly what they are interested in - According to their ideas. "
Do you need help ?
You can contact with us .