Welcome, we choose for you the most popular excursions in Alanya. You can check the tours and you can make an appointment which one would you like 😊
I recommend the Holiday in Turkey travel agency. We enjoyed the trip to Side, visiting mosque, ancient city, boat trip on the Manavgat River. We are especially pleased with the service of Mrs. Lenka, who has a lot of great knowledge about Turkey and is able to convey it in a nice and relaxed way. We highly recommend tours by this travel agency.

We booked few trips (Cappadocia, Tazi canyon, rafting, sapadere canyon). All were perfectly organized and we saw many interesting places. Tour guides were adjusting trips a bit to our needs (Cappadocia viewpoint). I highly recommend this tour operator! Thank You So Much !! ( Huseyin & Lenka )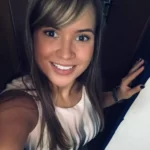 Great organization, timing and the whole trip was fascinating! We spent the night in Cappadocia in an awesome hotel with a beautiful neighborhood. The guide (Lenka) is passionate about Turkey and that's why all of us listening to her with pleasure. I highly recommend Holiday in Turkey.
Do you need help ?
You can contact with us .